This Butternut Squash Pasta Bake is a great weeknight meal dinner! It's loaded with protein, has a divine butternut squash pasta sauce and tastes absolutely delicious!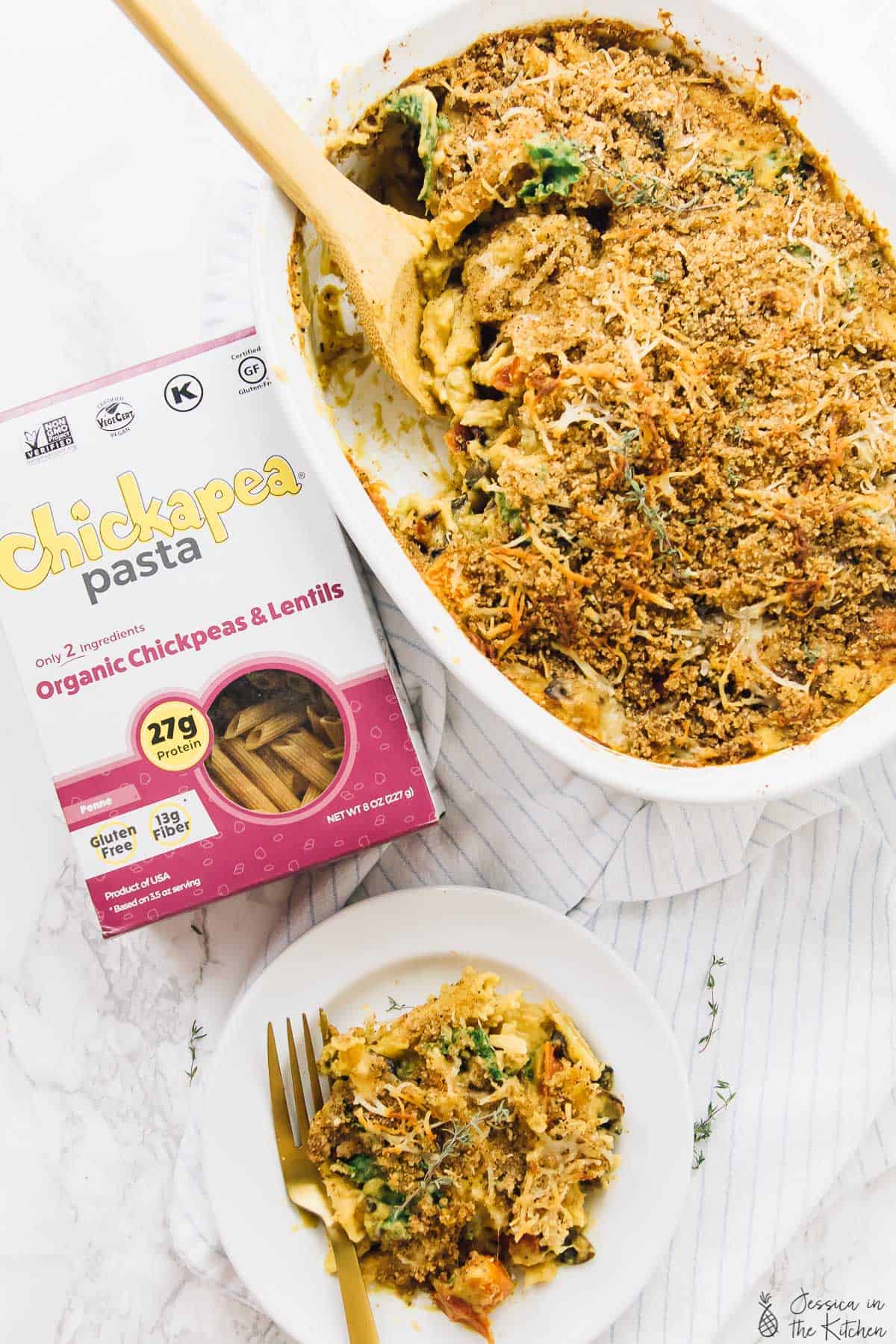 Today's post comes from the talented Jessica in the Kitchen. She's sharing a delicious vegetarian comfort dish that starts with our organic chickpea and lentil pasta.
If you follow me on Instagram, then you definitely saw the making of this insane Butternut Squash Pasta Bake. I had an overwhelming response from you guys about how badly you wanted to try this and I'm happy to say - it's finally here. Today is National Pasta Day - woohoo, so it was the BEST day to share this with you! This pasta bake is easy, and has straight forward steps that are so worth it. By the way, this tastes even better as leftovers.